EIGHT ROW

Pan American Cuisine

---
BRANDING, PACKAGING. 2020
Eight Row is a Seattle farm-to-table restaurant owned by two brothers who wanted to honor their roots and the best ingredients from harvest through their cuisine. Also being a chef-driven restaurant, the venue mixes professional expertise with locally grown ingredients to promote Pan-American cuisine.
—
CREDITS
ART DIRECTION: MARIO HGNO BALLESTEROS
COPYWRITING: OLGA VILLEGAS, KAREN VIZCARRA

DESIGN: MARIO HIGINIO, SANDRA GARCÍA, NUVIA FERNÁNDEZ

PHOTOGRAHY: CARO BALLESTEROS, VANE VINCENT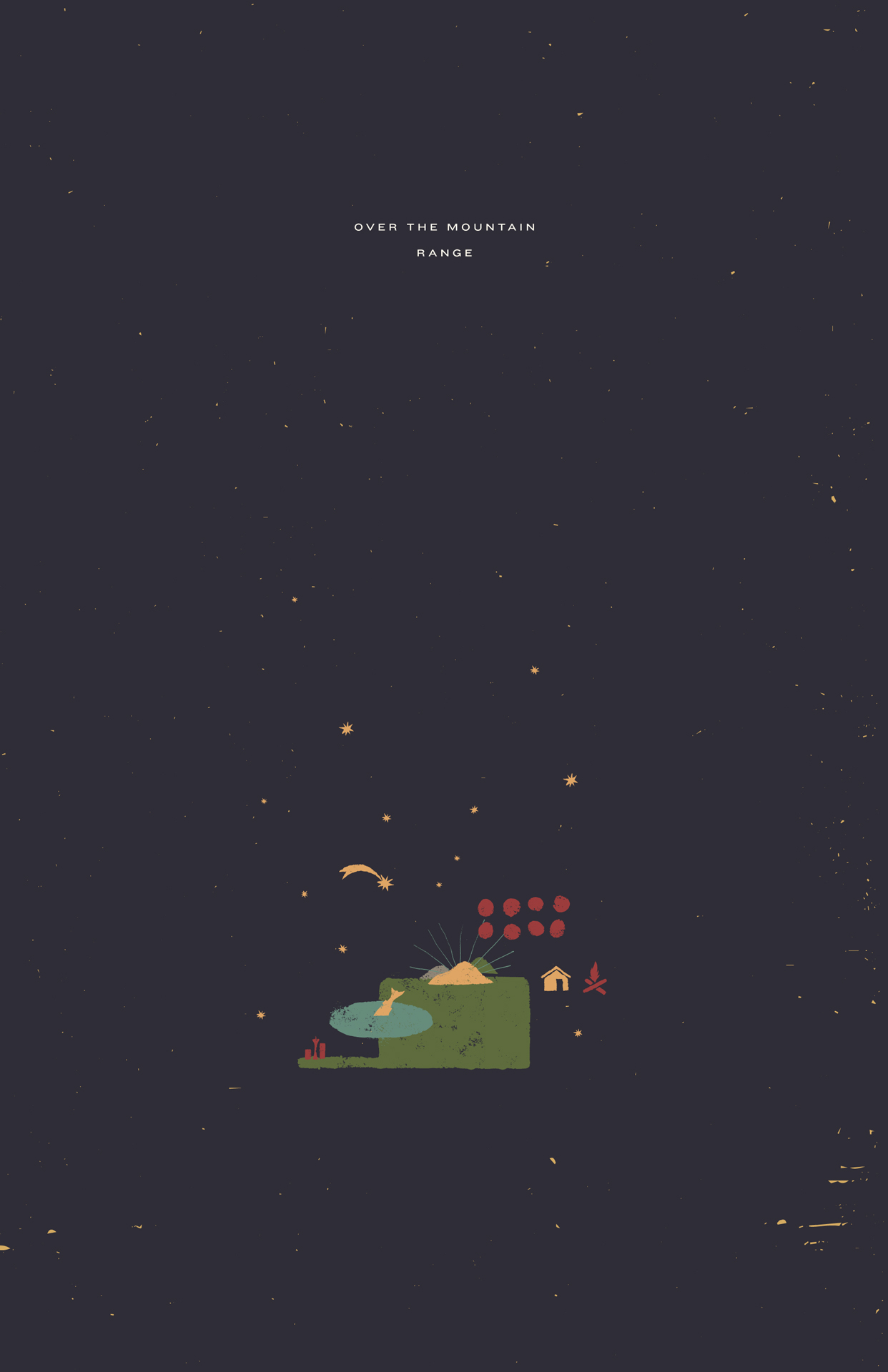 EIGHT ROW SEATTLE
The
place is run by chef David Nichols and his brother Ian, who grew up in a
town near the city. What they wanted was to talk about their American
heritage through the lens of immigration. The richness behind the unity
of people from different flavorful backgrounds. As children they
remember working alongside their grandfather on the farm, especially
harvesting during cherry season. Cherries are measured by rows, with the
eighth row being the largest of them all. The name Eight Row comes from
this part of their childhood.
The
menu is constantly changing with seasonal ingredients of the area. The
kitchen is full of influences from North America, Latin America and
Europe. A collaboration from different parts of the world that ends up
in fused dishes.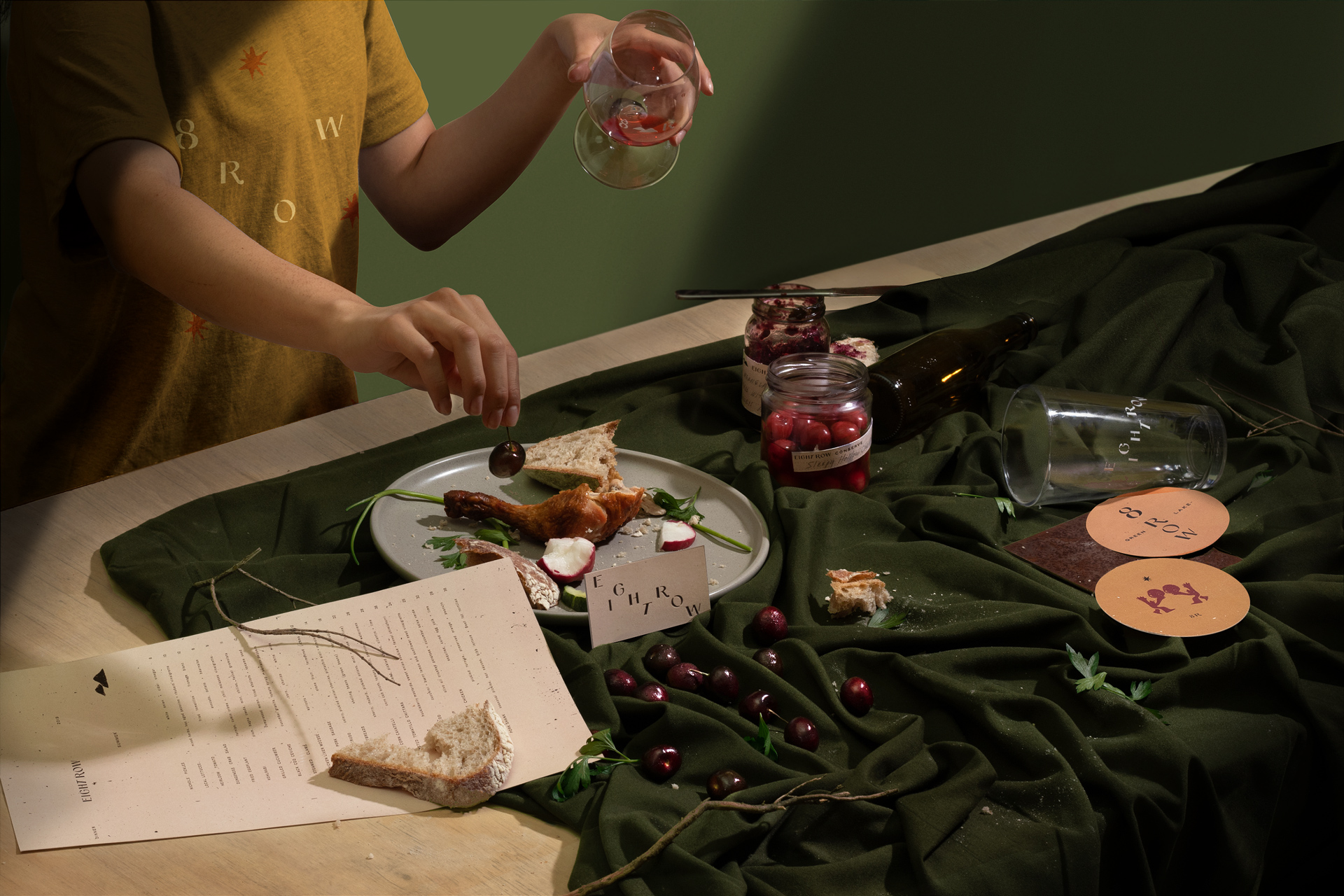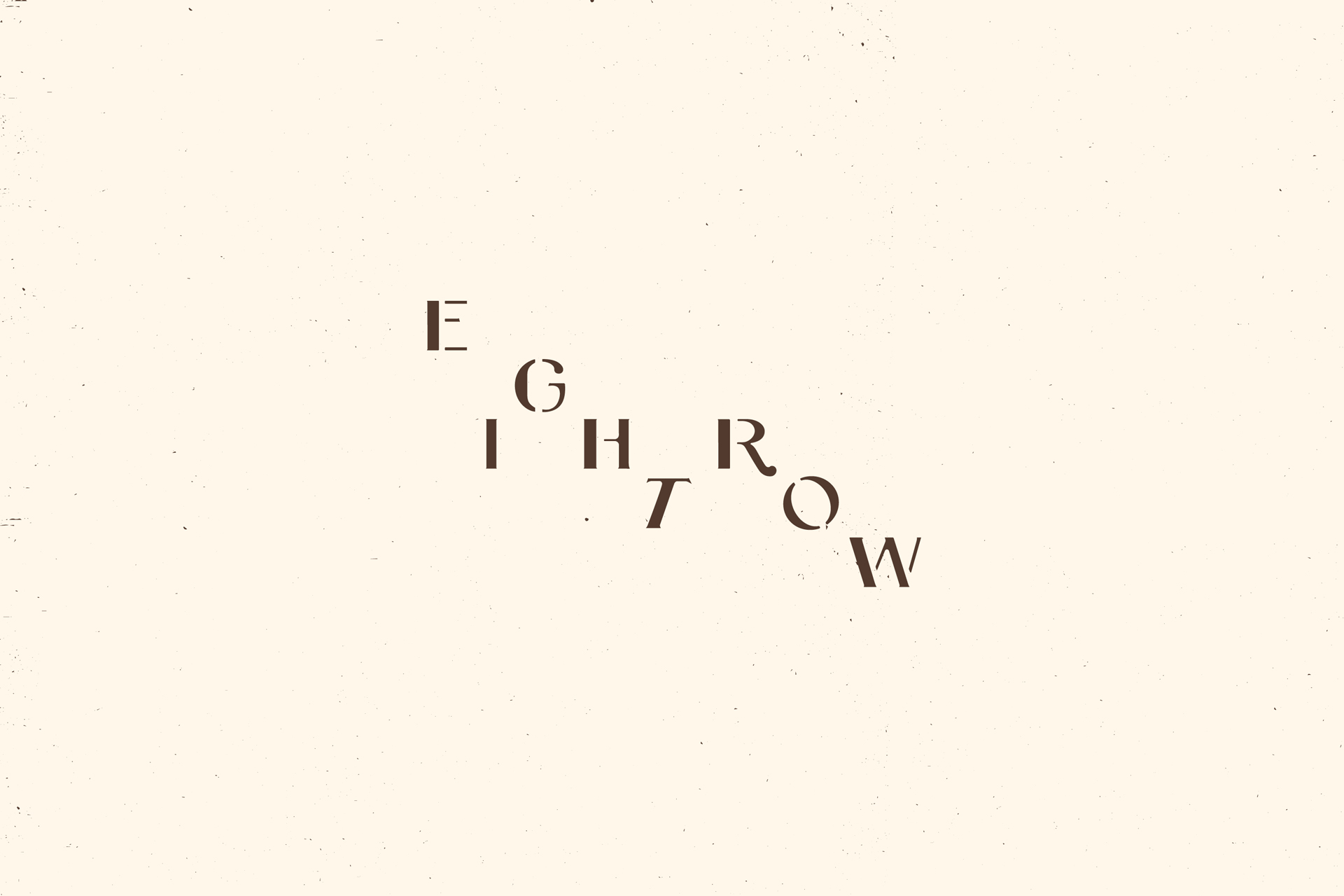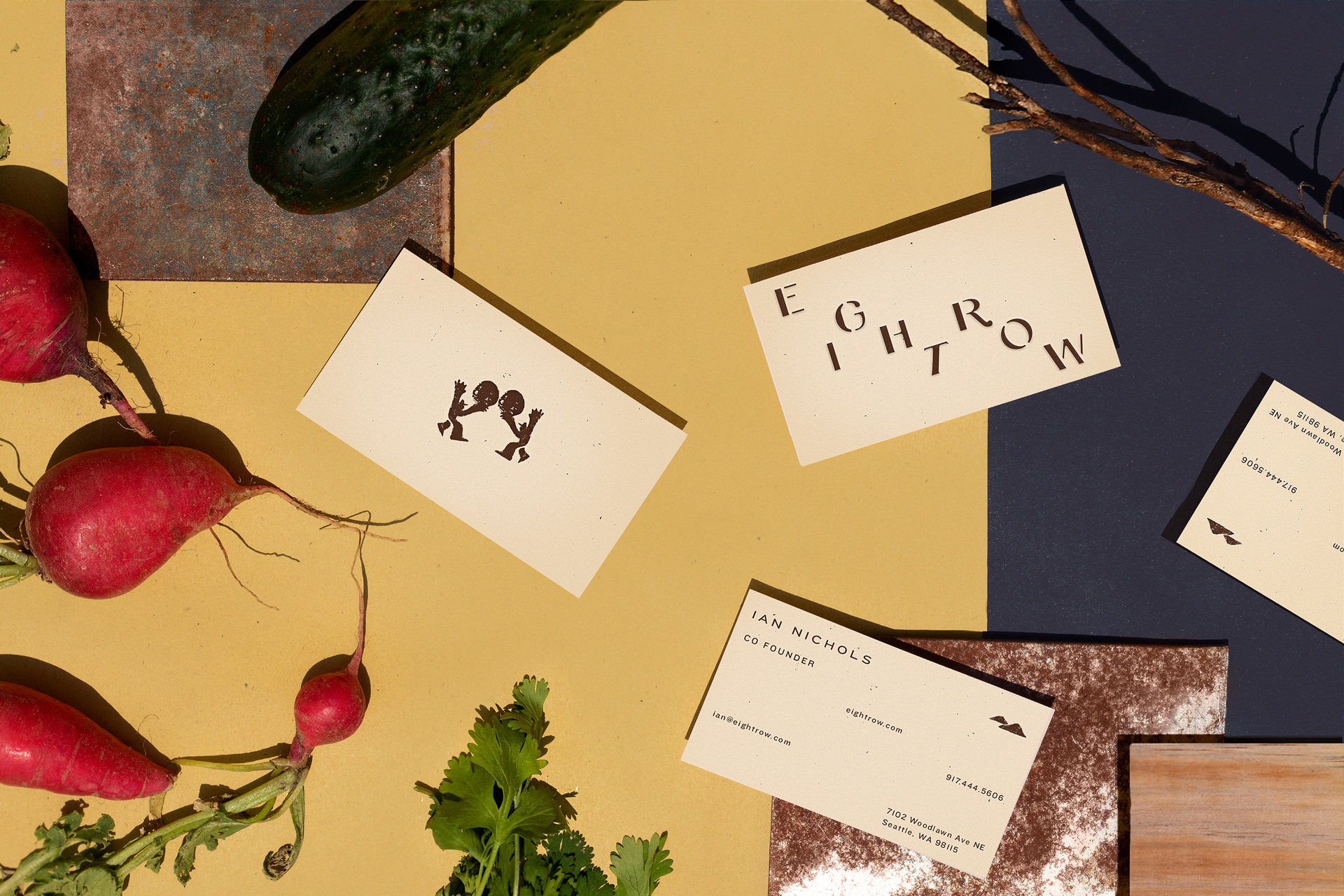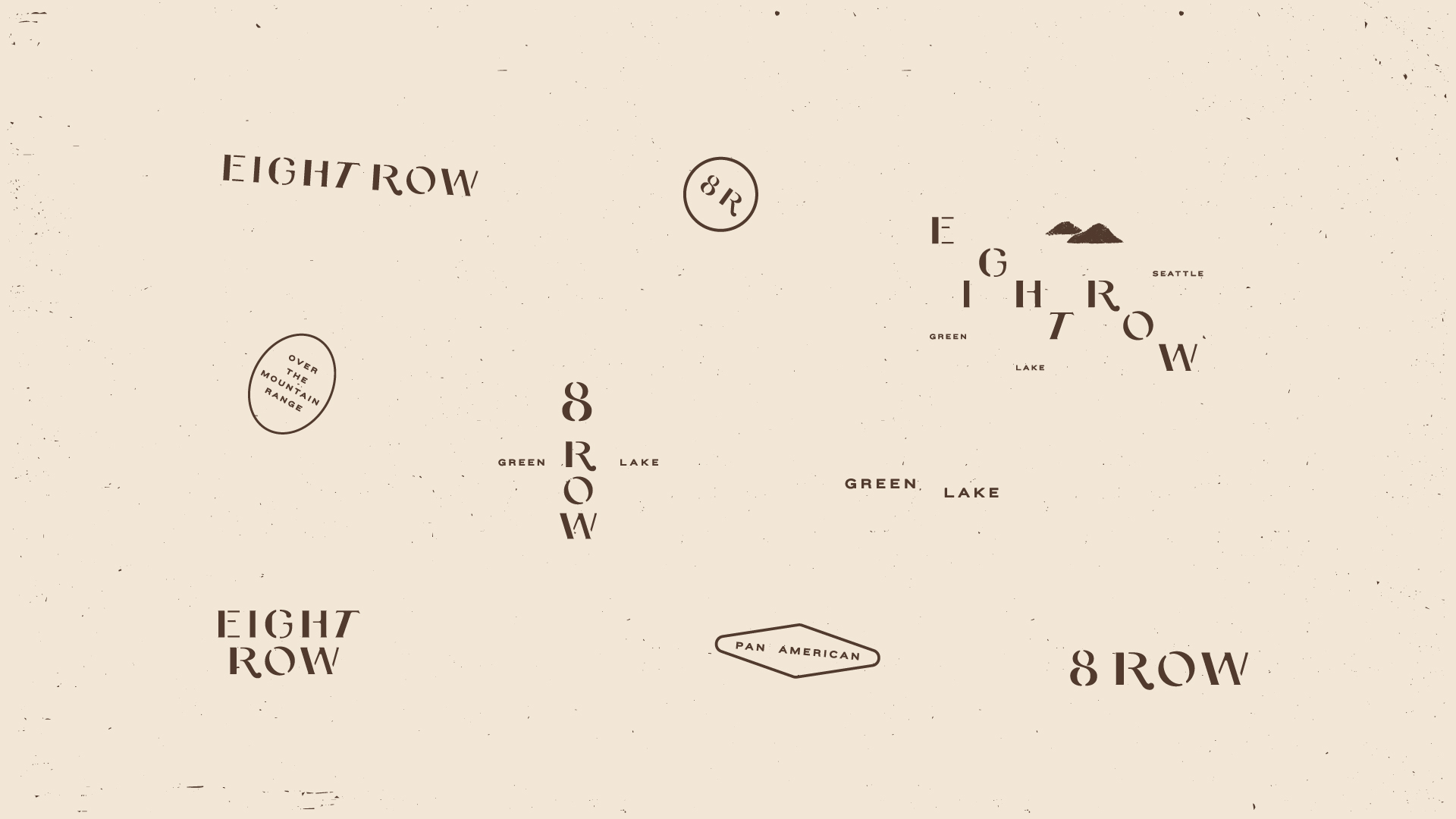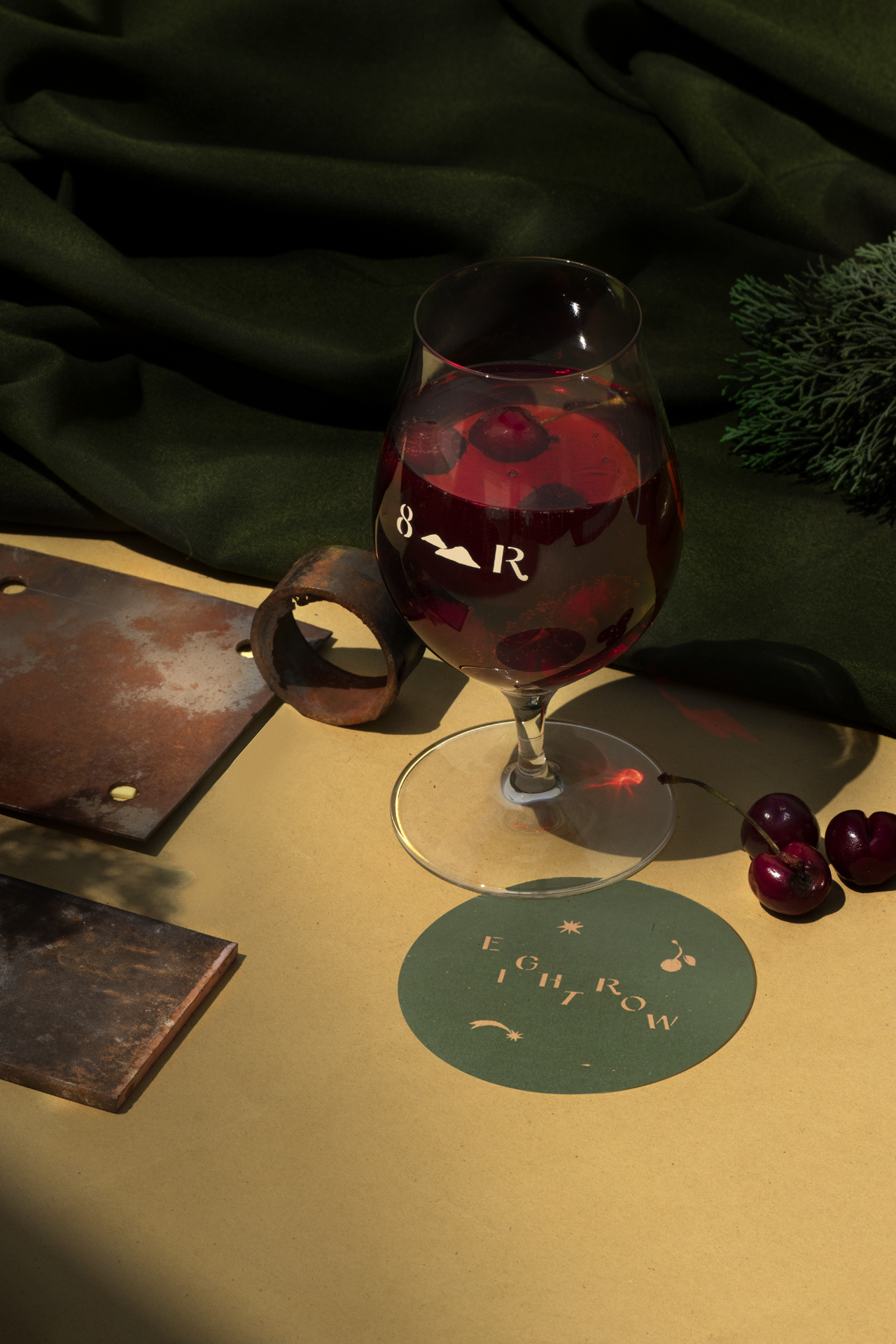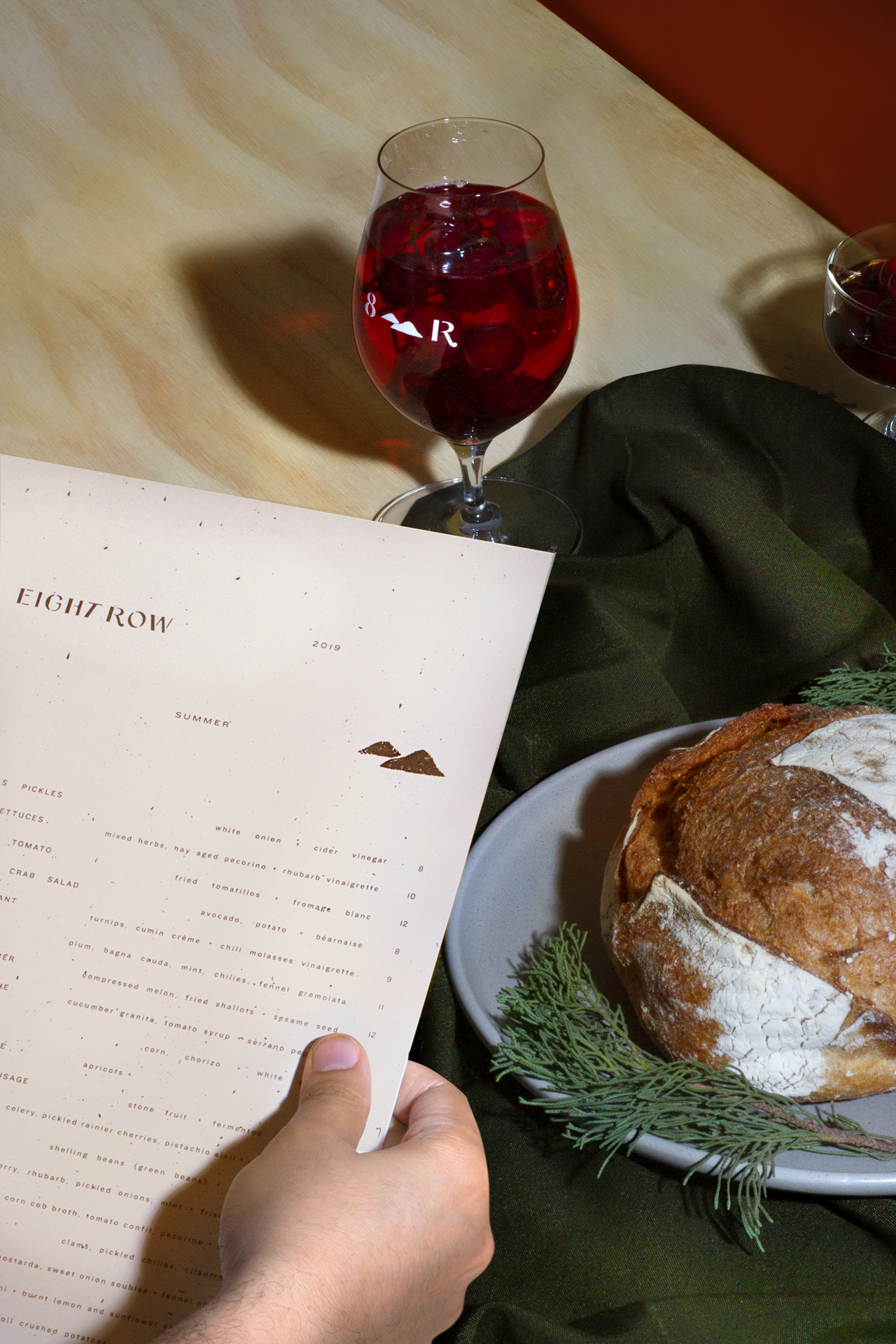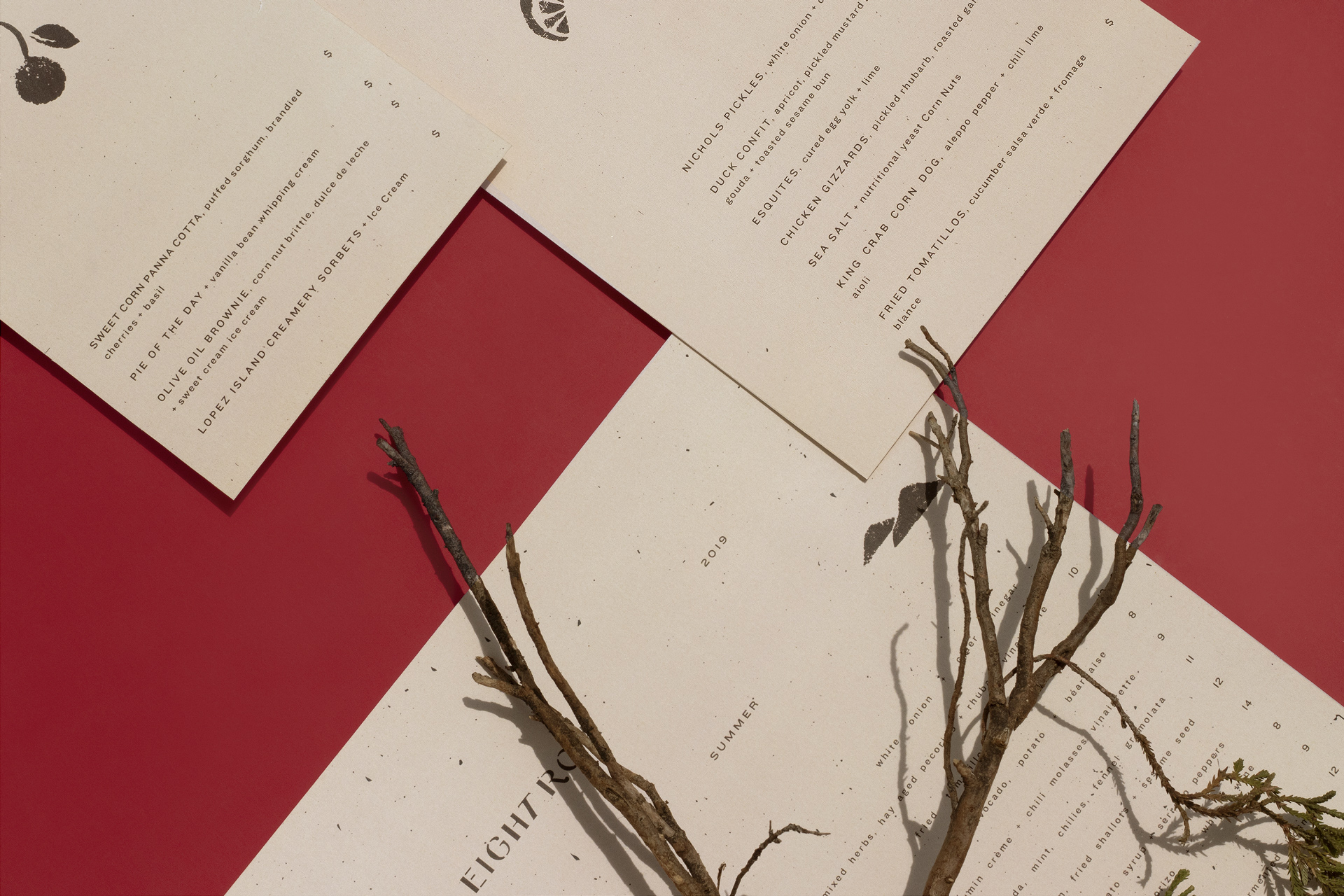 DEVELOPMENT
The objective was to create a brand system that represented a folk tale. A narrative that spoke of life in the woods, the land, the harvest, the farm. A story of friends, family and community. A reminder to city people that there are stories behind the mountain range.