Front Of The House
RESTAURANT CONSULTING GROUP
—
BRANDING. 2015
Front of the House is a restaurant consulting brand based in Monterrey N.L., Mexico. Its focus goes from the client's reception to the presentation and delivery of plates including the waiter's attention.
—

CREDITS

ART DIRECTION: MARIO HGNO BALLESTEROS
COPYWRITING: OLGA VILLEGAS
DESIGN: MARIO HIGINIO BALLESTEROS
ABOUT THE PROJECT
In the restaurant scene, there are two important areas: the "back of the house" and the "front of the house". The front of the house is the client's experience when he eats at the restaurant. It's the first impression, the welcoming space that invites you to stay. The "back of the house" is the behind the scenes, the place where the food is prepared.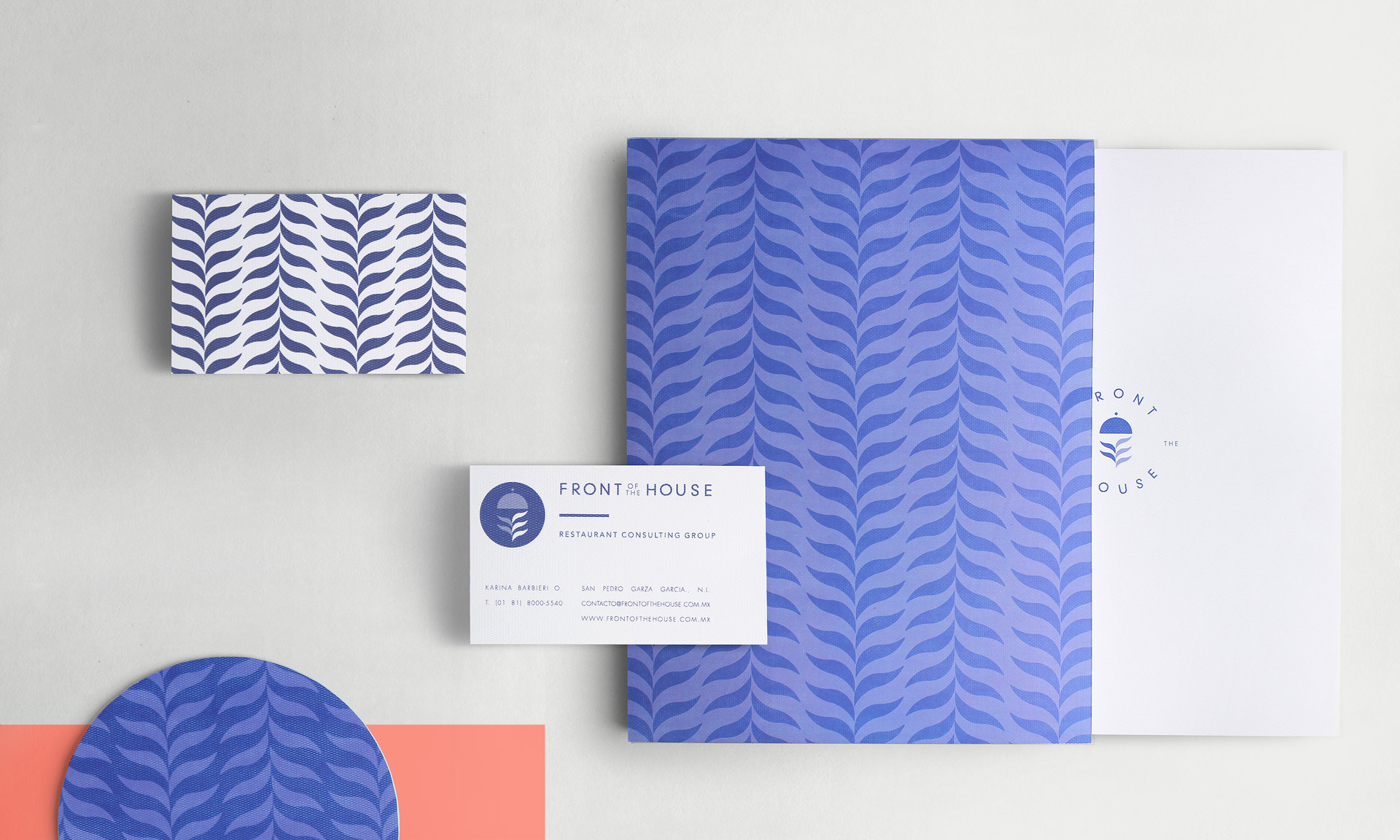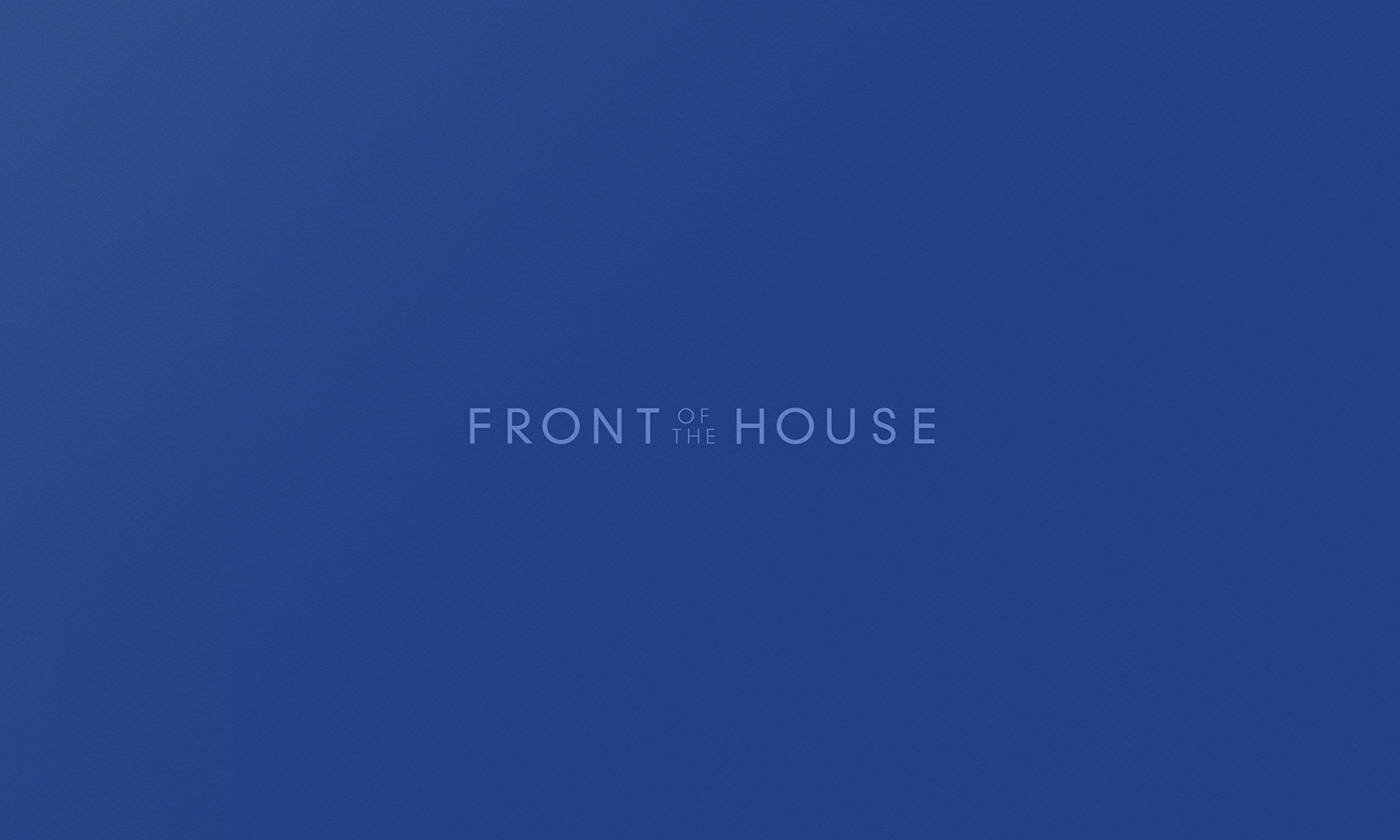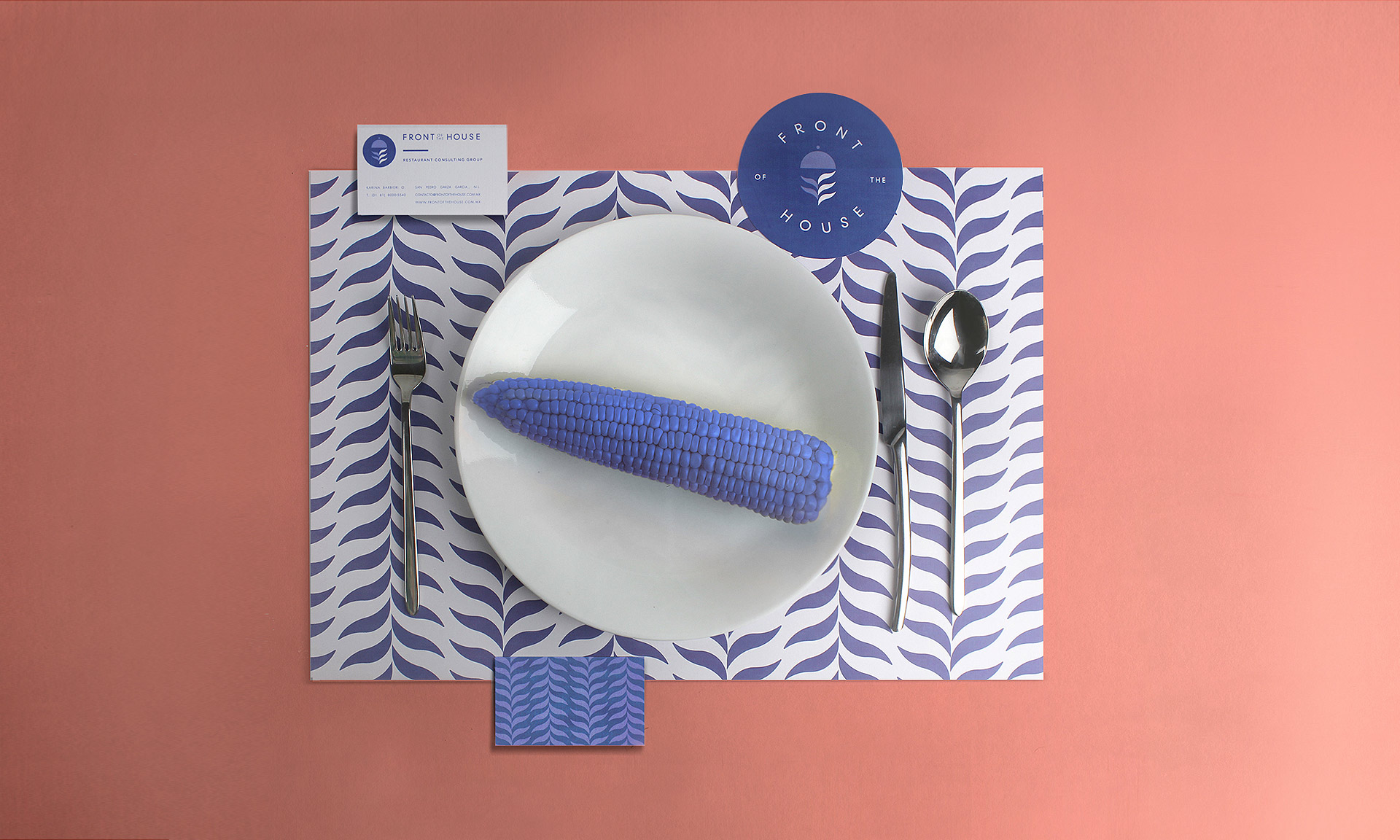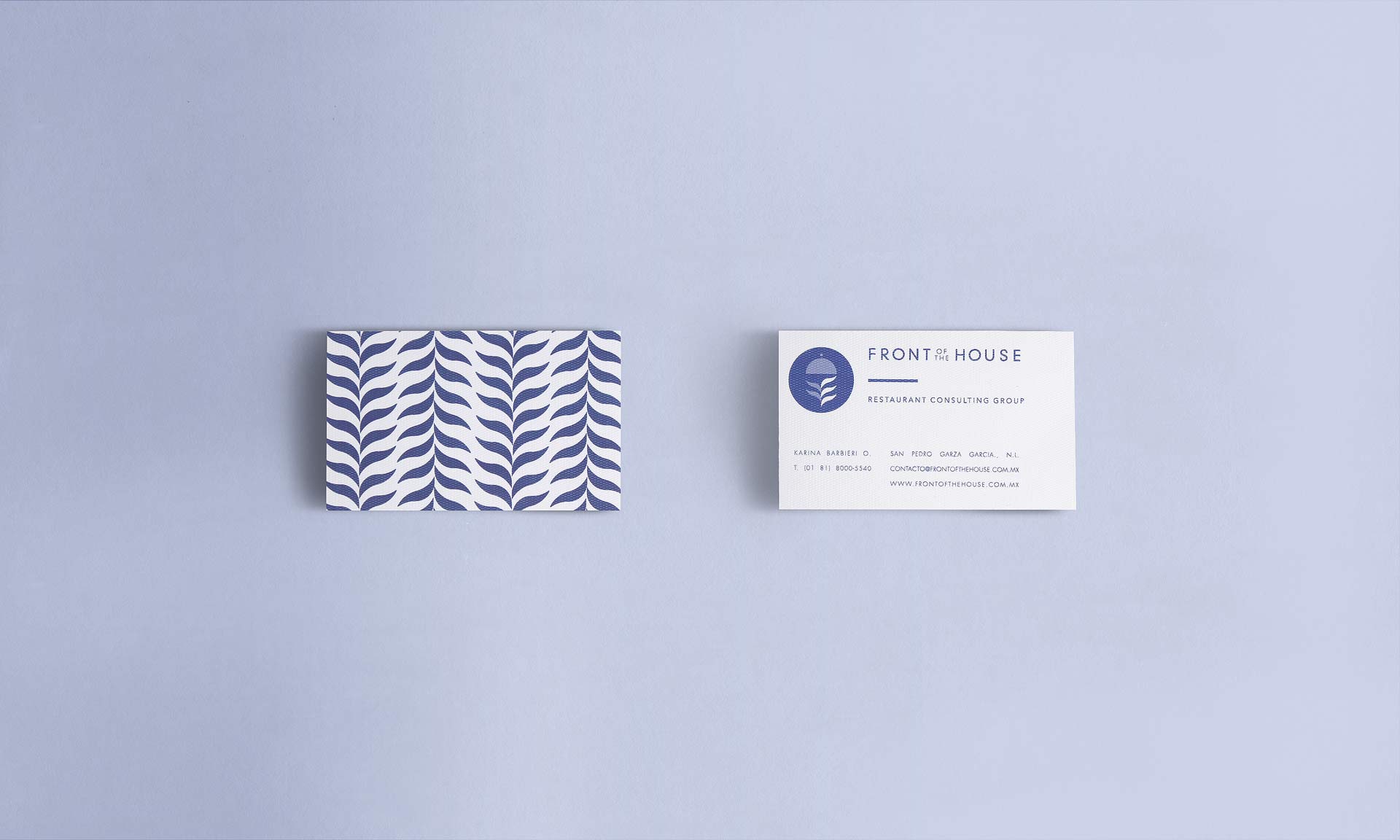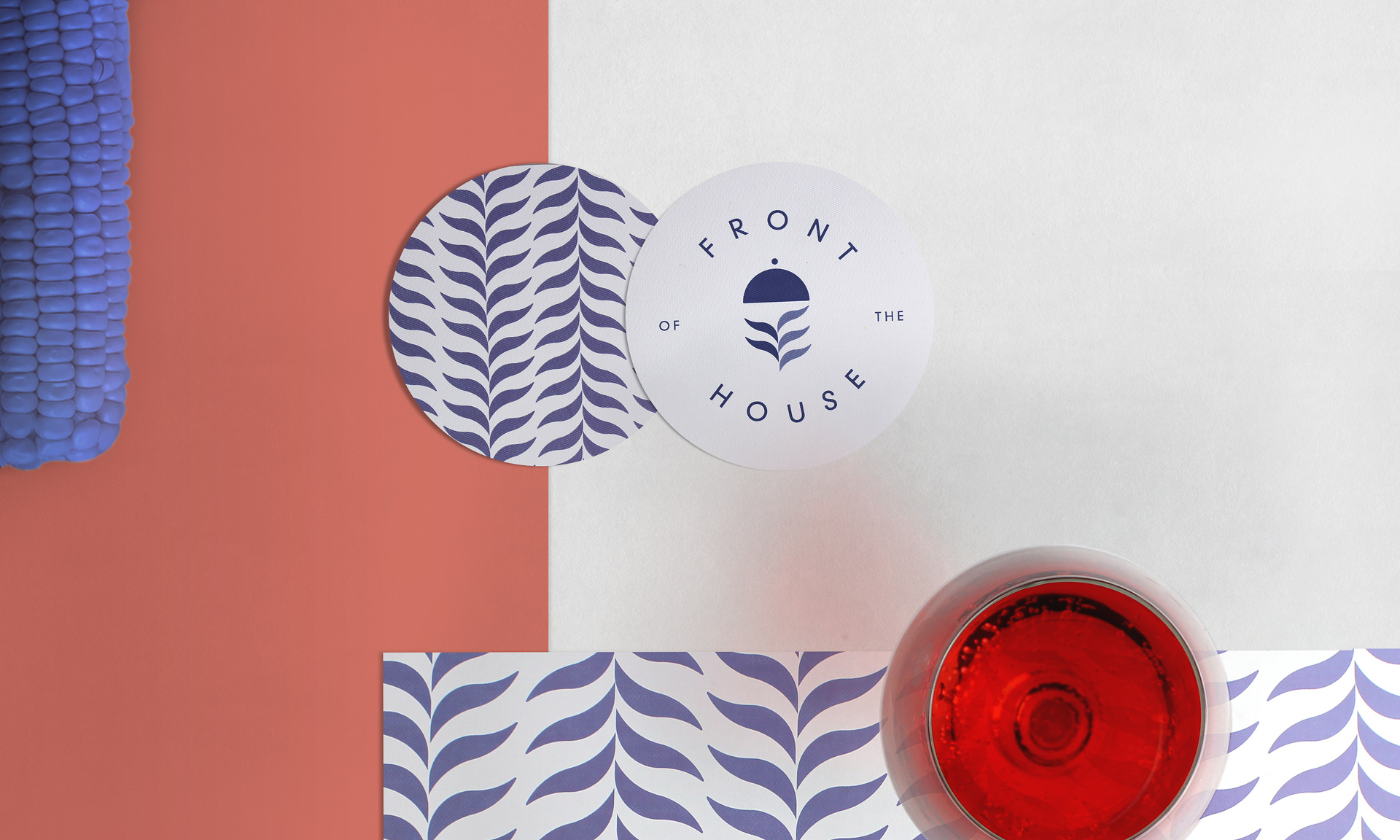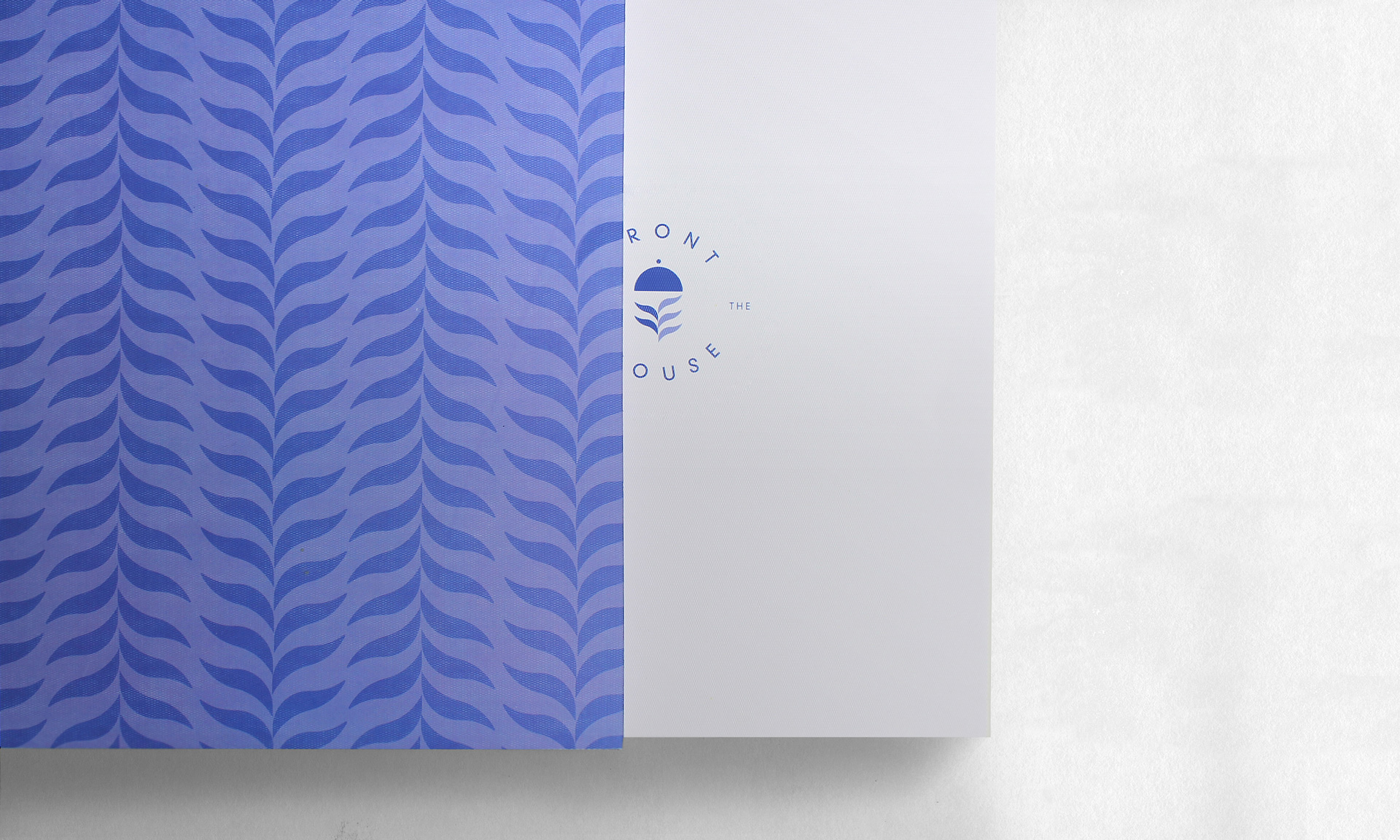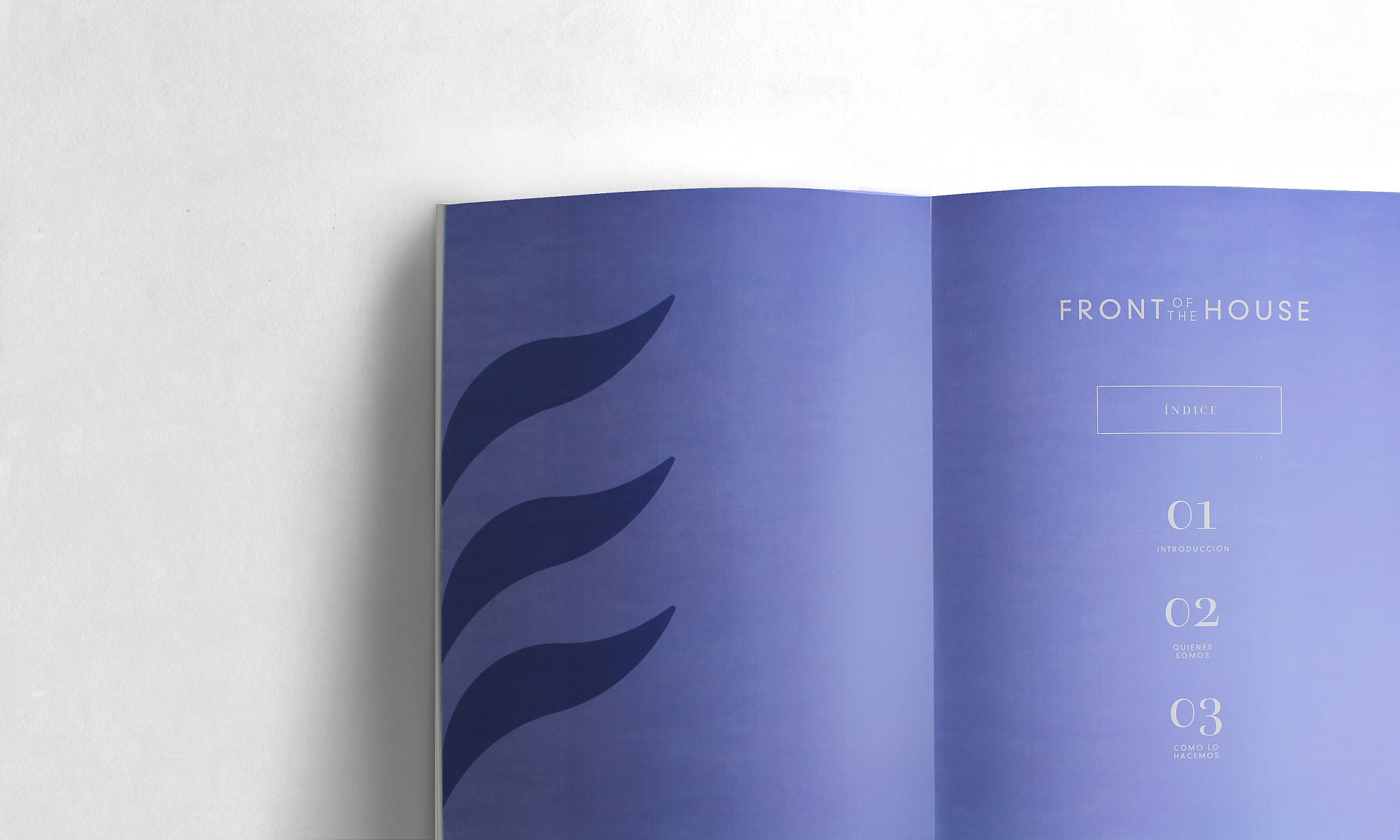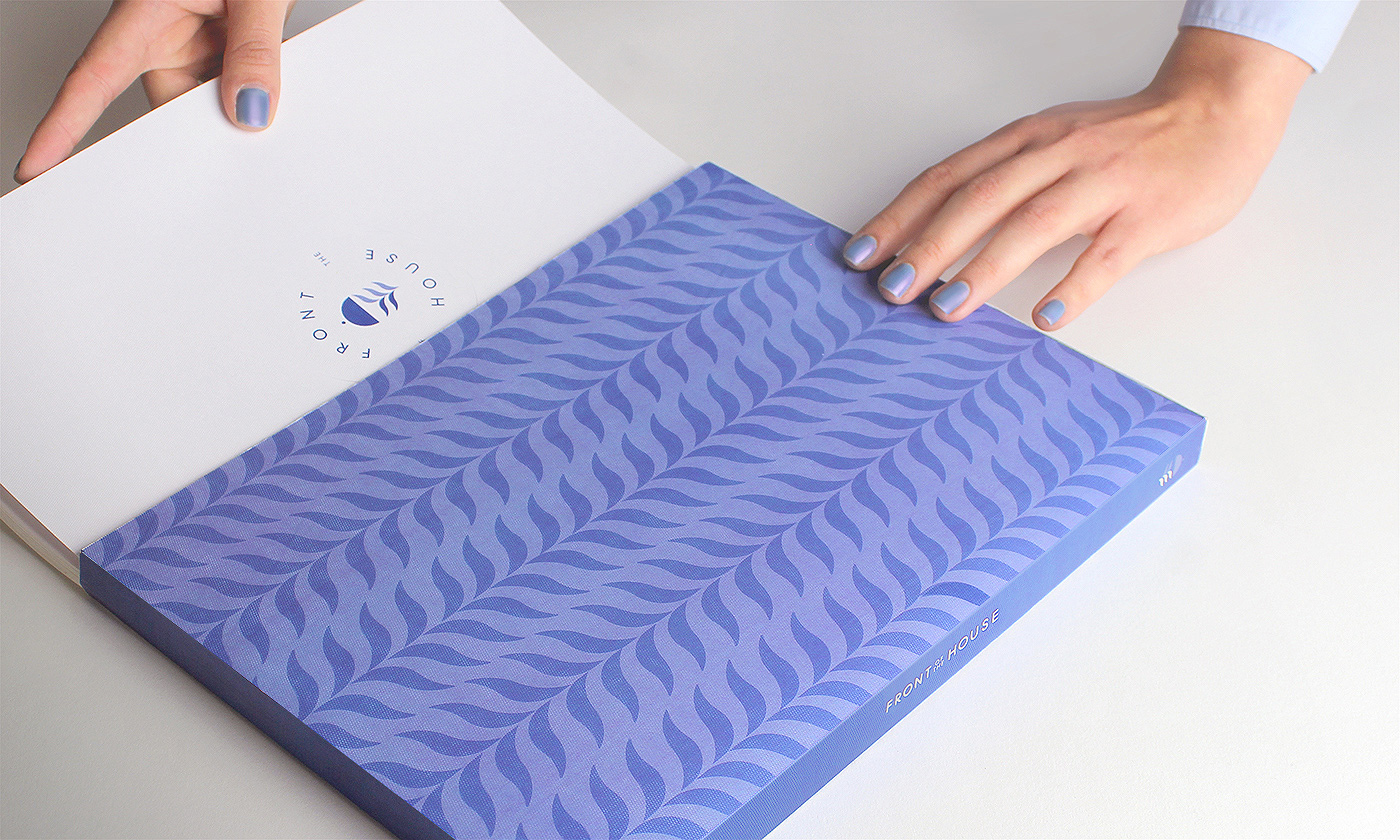 BRAND SOLUTION
The challenge was to represent the idea of consulting and the services offered by the company. The isotype bases off of two ideas: the portrayal of wheat as if it were hands carrying a platter which resembles service and the union that comes from providing a service. The blue colors inspire confidence and make a resemblance to the corporate side of the brand which also creates a sensation of security and experience.