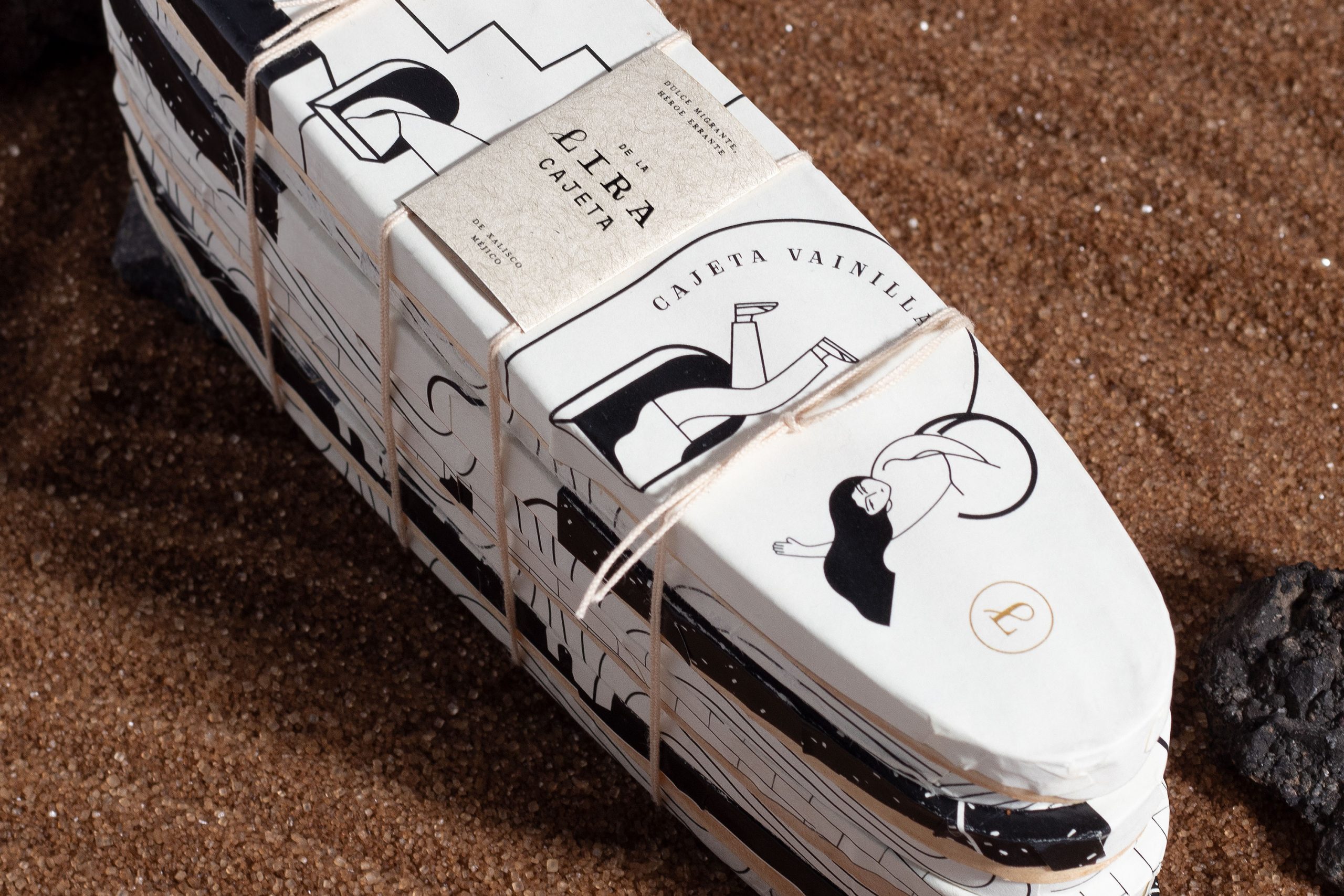 DE LA LIRA
CAJETA (SMOKED MILK CANDY)
De la Lira is a tribute made project for all the immigrants in the world, especially Mexican people going into the U.S.
Cajeta is a classic Mexican candy made with smoked milk and sugar. Even though it is known throughout Mexico it is essential to the states of Guanajuato and Jalisco. Although now sold in plastic and glass jars, the artisan way of packaging it is in bent wood containers that give the cajeta a special flavour.